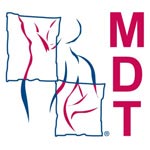 Chiropractic Care & the McKenzie Method
The Doctor of Chiropractic specializes in spinal musculoskeletal disorders designed to restore normal movement to minimize pain and suffering. Gentle manipulative therapy often helps a patient return to a productive status. The chiropractor helps patients reduce work-related injuries, learn proper lifting procedures, and perform therapeutic stretching exercises.
The doctors at Functional Health Associates also specialize in using the McKenzie Method, typically a physical therapy approach to treating your joints. The McKenzie Method educates patients to use self-management skills to control and resolve symptoms and to reduce recurrence and severity of future attacks.  Above all, it puts you in control of your spinal pain rather than it controlling you.
Conditions the McKenzie Method may benefit:
Low Back Pain
Sciatica
Neck Pain
Shoulder Pain
Knee Pain
Hip Pain
Tennis Elbow
Goals of McKenzie:
Reduce pain and deformity
Maintain improvements with education and posture advice
Restore full function
Prevent recurrences